Peter Manuel van Ham

Born: March 10th, 1964 in Darmstadt, Germany

Parents: Dr. Goswin van Ham (PhD) and Elfi van Ham



Professional Education and Work:

1984 - 1986 Music studies at the "Musicians Institute", Hollywood, California. Certificate for outstanding achievements beyond established requirements

1988 - 1991 Teacher´s studies at the
Johann-Wolfgang-Goethe-University Frankfurt
Subjects: German, Music, Biology

1991 - 1993 Practical training

Since 1993 Professional work as a teacher at a school in Frankfurt, Germany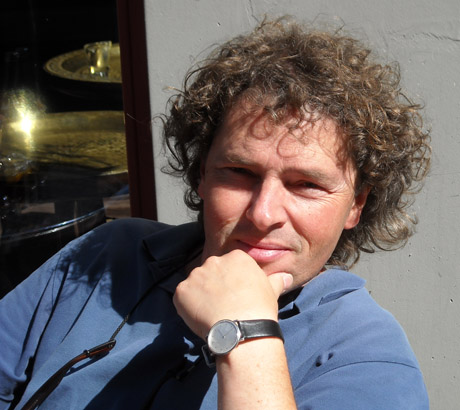 Since 1993: Numerous publications in the fields of travel, art and culture.

June 2000 Elected Fellow of the Royal Asiatic Society of Great Britain and Ireland, London


September 2000 Elected Fellow of the Royal Geographical Society (with IBG), London

November 2002 Elected Fellow of the Explorers Club, New York

August 2003 President of the
Society for the Preservation and Promotion
of Naga Heritage (SPNH), Frankfurt.






Travel experience:
Already as a child travels in Europe

1980 U.S.A.
1983 Tunesia, Algeria, Cross-Sahara
1984-1986 U.S.A.
1986 Nepal, Northern and Southern India
1987 India: Lahaul, Kulu Valley
1991 Indonesia
1992 Western and Northern India: Rajasthan, Bihar
1993 Northern India: Himachal Pradesh (Kinnaur, Spiti, Lahaul), Jammu & Kashmir (Rupshu, Ladakh)
1994 Northern India: Himachal Pradesh (Kinnaur, Spiti, Lahaul).
Archaeological field work with Dr. O.C. Handa
1995 Eastern India: West Bengal, Andamans, Sikkim
1995 Northern India: Himachal Pradesh: Kinnaur, Spiti, Kulu
1996 Northeast India: Assam, Meghalaya, Manipur, Nagaland, Arunachal Pradesh
1996 Yemen
1997 Northeast India: Assam, Tripura, Mizoram
1997 Northern India: Himachal Pradesh (Kinnaur, Spiti, Lahaul), Jammu & Kashmir (Rupshu, Ladakh, Nubra)
1998 Northeast India: Arunachal Pradesh
1998 Northern India: Himachal Pradesh (Kinnaur, Spiti, Lahaul). Film work with Tina Radke-Gerlach
1999 Northeast India: Assam, Manipur, Meghalaya
2000 Nepal: Mustang
2001 Nepal: Kathmandu Valley
2002 Nepal, Burma
2002 India: Nagaland
2003 India: Arunachal Pradesh
2004 India: Nagaland
2005 India: Nagaland
2008 India: Ladakh, Zanskar, Dah-Hanu
2009 India: Ladakh, Dah-Hanu
2010 India: Ladakh, Nyoma
2011 India: Ladakh